Every week we search the web and find the most interesting articles to bring to you in cycling, running, triathlon, and endurance sports.
A delicate situation. A challenge. Time to reassess. Time to start from scratch.
These are among the phrases used at the Vuelta a España, by BMC Racing directors as well as peloton insiders, to describe American Tejay van Garderen, who abandoned the Spanish race on Stage 17 after riding in support of Samuel Sánchez.
Chances are you've heard of creatine supplements before. While more usually associated with bodybuilders or footballers, the use of creatine is also fairly common among track cyclists, especially those in the sprint disciplines. So does creatine supplementation also have a role for road cyclists? Dietitian Alan McCubbin investigates.
I saw a woman's face in a cycling bunch ride two weeks ago that is imprinted on my mind, because it's a face I know so well. I had never met this woman, but what I recognized was that look. Her face wasn't necessarily filled with determination, but fear. You could see she was riddled with nerves and as she pushed harder to keep up she didn't have the pain-face we all know that shows grit and even just a little enjoyment in the challenge of pushing harder. Instead it was just furrowed brows and a grimace.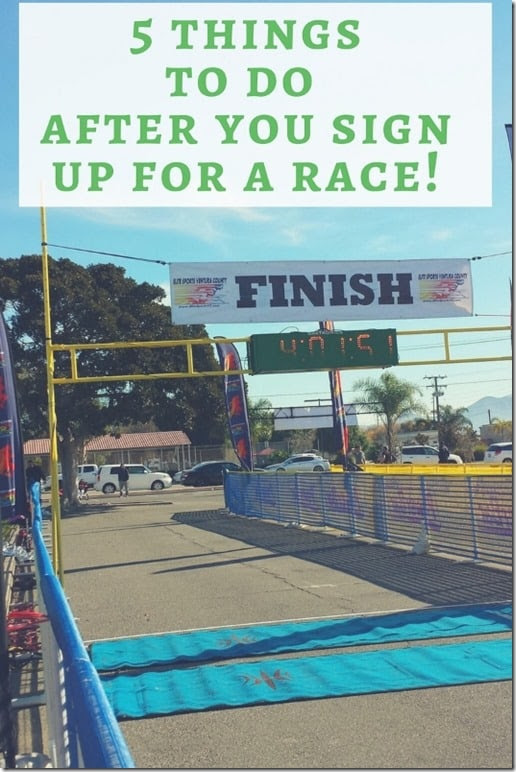 Yeah! You just signed up for a race!! Now what?
Signing up is just step one. Now you start the work and planning for a successful run. It doesn't matter if it's a 5k, 10k, half marathon or a full 26.2 miles – there are certain things all runners should do when they sign up for a race.  Check out this list as part of your race preparation…
When demands build up, sleep is the account we make the most withdrawals upon, rarely paying it back sufficiently. But what price in health, performance and longevity do we really end up paying for that debt?
Every Tuesday we'll feature a different coach's workout you can complete in 60 minutes (or less!).
This week's run workout comes from coach Sue Sotir of Breakthrough Performance Coaching in Ipswich, Mass. "Running requires enough time to be durable and to have the engine to support your goals, and rewards economical and efficient movements that require coordinated muscular activations—but it also punishes you if you overdo any of the work. This session is designed as one that lets you push your engine, but also includes enough recovery to be able to keep pushing that engine appropriately during other parts of the week."
Triathletes, runners, and cyclists all like to push their bodies to the limit. However, it is how well you recover that determines how much quality training you can do. Coach Lynda Wallenfels explains the best recovery practices that will help you stay healthy and training hard.
The most effective exercises for combatting patellar tendonitis might be the simplest
For those who experience knee pain, relief may be as simple as holding a squat.
According to a study published in the August 2016 issue of Clinical Journal of Sport Medicine, Australian researchers found isometric exercises—steady-state exercises, like wall sits and planks—can relieve knee pain caused by patellar tendonitis.
The fall season is packed with running events of all distances. If you are starting to worry that you may not be ready for your event, these tips from coach Bob Mittleman will help you be prepared and ready to achieve your goals.

Jonathan Brownlee collapsed 400 meters from the finish, was picked up and led to the line by brother Alistair, allowing Schoeman to win the race and Mola the World title at Cozumel.
This five-part run workout series will improve your speed while reinforcing proper form.Developing your run speed is not just about improving your fitness—it also requires a focus on efficiency in order to see real results over time. This progressive workout series from coach Dan McIntosh of Trisutto.com, is ideal for novice and intermediate athletes—as well as athletes returning from injury—because it gradually builds speed and endurance while reinforcing good form.

"Oftentimes we think quality is just about intensity, but I force my athletes, especially the beginners, to fight the urge to run faster and instead refine their movements under tighter control and lower stress," McIntosh says. The workout starts with 20 minutes in week one and builds to 55 minutes of total running.

Do this work out once or twice a week, moving on to the next level after 2–3 weeks. These sessions should be done on a treadmill or a consistently flat, even surface.
Used correctly, swim paddles are a helpful tool for building strength and power.  Paddles are designed to increase the swimmer's hand surface area, creating greater forward momentum when correctly pulled through the water. They are often used in tandem with a pull buoy to place more emphasis on the upper body by removing all propulsion from the legs. While paddles are useful for training, they can add additional strain on the shoulders and amplify any faulty mechanics in your stroke. Because of this, new swimmers should refrain from using paddles until they have at least two years of swim training under their belt. This will allow time for technique improvement and muscle adaptation before introducing paddles.