Every week we bring you some the best articles we've found on the internet.
Has the use of power meters made professional cycling predictable and unexciting? Two Grand Tour champions at the Vuelta a España think so; one does not.
Tuesday, in a press conference held during the Vuelta's rest day, Alberto Contador was asked — due to his failed tactics on Stage 10 to Lagos de Covadonga — whether he thought he should change the way he races, and start relying more on his power numbers instead of following his sensations.
Two years ago I opened my inbox to find an email from Paul Yeates. Who's Paul Yeates? What does he want? More signed gloves? Spare biddons for his collection? Thankfully, he wanted neither. Instead he was asking if I might be interested in racing the Barcelona Red Hook criterium. The what?
After several years spent in a state of self-imposed exile, American Floyd Landis, the first rider to be stripped of a Tour de France title for doping, has reemerged. And this time around, he's selling drugs.
Well, one drug, actually — tetrahydrocannabinol (THC), the chemical responsible for most of marijuana's psychological effects.
Athletes often ask me if they're getting the right mix of training and rest. The answer can be quite simple: If you finish the day's training craving more training, then you are most likely getting it right. If you find that at the end of the day, the last thing you want to do is get up and train again, then you are most likely overcooking yourself.
We have the capability through technology to track every move we make, and this can be very beneficial. However, your mind and body will give much better clues as to how you're handling the training load than any algorithm can. For example, mood is a huge indicator. Lack of motivation is an obvious sign of needing a rest, but also pay attention to some of these clues: Do you find yourself snapping at family or coworkers? Is your mind a bit foggy? Do you have trouble sleeping or restless legs at night or do you lack an appetite in the mornings? These are a few signs that it might be time to take it easy.
Run power meters are the newest way for runners and triathletes to measure their workload and analyze their efforts. Coach Jim Vance explains what these power meters measure, how they work, and how you can use the data to be a better runner.
Shhhh! You're landing too loudly. Here's how to stop the stomping.
You can hear some runners coming from a mile away thanks to the force with which they stomp the pavement. Not only does this impact sound painful, but new research suggests it could be doing real damage.
A study out of Harvard Medical School looked at the impact loading of runners—how hard they pounded the ground with each step—and how it related to injuries. Over two years, just 21 of the 249 runners reported no injuries in that window of time, nor had they experienced injuries before. When the researchers controlled for factors such as mileage and weight, they discovered that the uninjured few were a lot lighter on their feet than those with medically diagnosed injuries.
If you are one of those heavy pavement pounders, it may be worth considering one of these approaches to reduce impact loading.
When it comes to unlocking peak performance, more and more evidence is pointing to the power of psychology. Cultivating mental fitness ensures that an athlete's physical fitness can be fully expressed today, and it also promotes long-term progression and fulfillment tomorrow. Against that backdrop, the keynote panel at this year's TrainingPeaks Endurance Coaching Summit focused on the psychology of high performance. As the panel's moderator, I was honored to share the stage with coaches Siri Lindley, mental skills coach Carrie Cheadle, Jim Miller and Michael Stone. To say the discussion was rich is an understatement. Here is a quick summary of the topics discussed and what I feel are the key insights.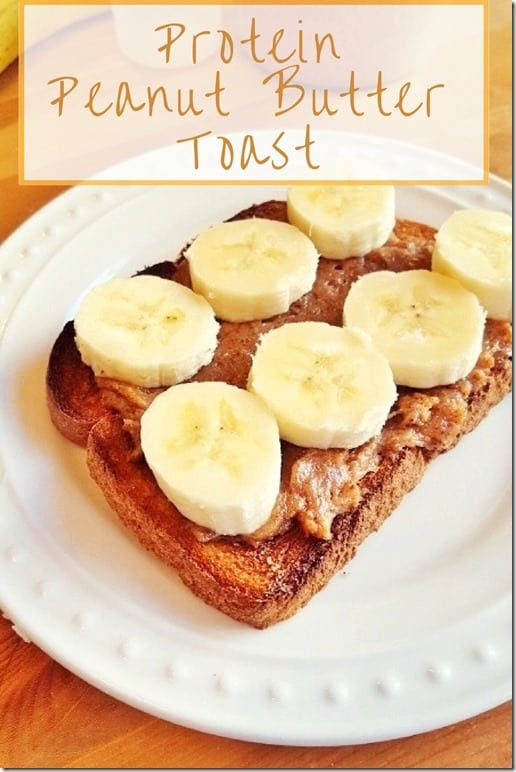 Hi! I'm still trying to paint the kitchen cabinets. It's going… um, messy. I am physically unable to do anything and not make a mess. I manage to dirty 4 dishes just pouring a glass of water!
So, I didn't want to cook eggs (or anything else) in the chaos of my kitchen this morning. But I wanted to make sure I had some protein to start the day. Since my blender is in a box somewhere I made protein packed toast.
Remember when I went to Israel to run the Jerusalem Marathon? It was a press trip that included writers and bloggers from various running sites and magazines. When I got there I was very surprised to hear that no one else was running the full marathon. All the other runner/writers were doing the half marathon or 5K.
The difference between setting a great time in competition and achieving your objective can often be found in your own mind and how easily you can focus on the goal.
Too much anxiety before a competition, overzealous expectations, fear of your rivals or simply a pair of goggles that break a few moments before the race can be more than enough reason to lose concentration. All of these can have a detrimental effect on your performance.
We sometimes need to demonstrate our courage and bravery to others. We need to feel loved and admired by our colleagues and rivals, we desperately seek the approval of others and we want ourselves to be ready and prepared to achieve our goals.