Every week we search the internet to bring you some of the best articles in cycling, running, triathlon and endurance sports.
Most athletes understand the importance of protein, carbohydrates and fat in their diet. However, a compound that is often overlooked is dietary fiber. Fiber is a key nutrient in maintaining a healthy diet and GI system.
Injuries, unfortunately, are a part of endurance sport. We can do our best to avoid overuse injuries,  but sometimes they happen anyway. For example, last summer during a ride, I reached for my water bottle at what turned out to be an inopportune time. My front wheel hit a bump in the road and I ended up with a broken elbow.
You might not believe it when your IT band is giving you trouble or your plantar fasciitis is flaring up or even if you sprained your ankle, but there's good news about being injured.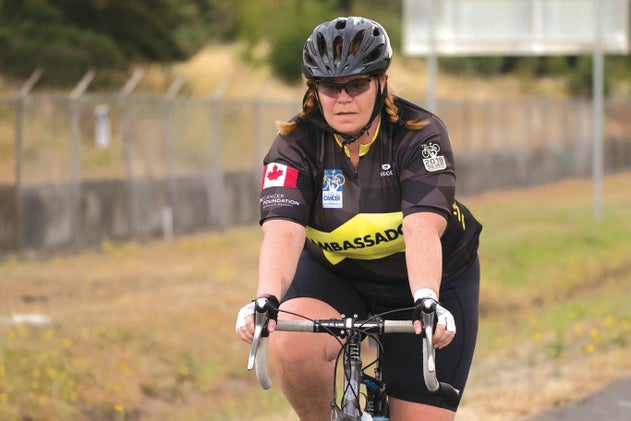 "Big Fit Girl" Louise Green is kicking down myths about plus-size triathletes. Louise Green is used to the stunned stares when she tells people she's an endurance athlete. She's aware that she doesn't look like the picture most people have in mind when they think of triathletes. She knows most people her size wouldn't be caught dead doing a triathlon, much less one in a spandex suit. But Louise Green doesn't really care.
Rock hopping, puddle dodging, log jumping, white-knuckle descending—the unpredictability of race day can be intimidating, especially if your skills are still a work in progress. But ask any XTERRA athlete and they'll tell you that the thrill of off-road racing—and the easygoing atmosphere—will keep you hooked. If you're ready to trade the pavement for the trails, study up on these three nutritional differences so you don't face any fueling surprises on race day.