DNA p/b K4 Women's Cycling Team Rocks It in Aeoteroa
What's "Aeoteroa"?  Breanne will tell you below!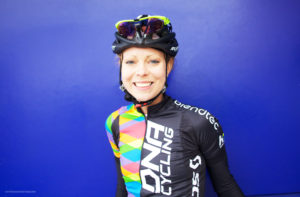 Breanne Nalder of the DNA p/b K4 women's racing team was kind enough to give us the race synopsis below.  Breanne is not only an elite cyclist but is also full of life & personality.  She's really great to be around and Doc's is proud to provide her and her entire team with products this year.  Come to find out, she's one tough lady…
Riding bicycles isn't just something I do for fun and fitness, it has set me on a unique path, an incredible life journey…
Since joining the DNA Cycling p/b K4 racing team in 2013, life has completely taken turns I never would have imagined. I've had opportunity to race in some exotic places with the fastest chicks in the world. So, when I found out that my first race of 2015 would be a UCI stage race in New Zealand, I was beyond excited!
Winter training consisted of lots of hours at the House of Watts, and I felt so ready to rock
The travel to Aeoteroa (Maori name for North island New Zealand) was looooong, but once we were in route from Wellington to Masterton, we knew it was going to be an epic adventure… and it was that and more! We had a week to acclimate; train, and recon courses, and then it would be time to race in the Trust House Women's Tour of New Zealand. Five stages of all-encompassing terrain with some of the top ranked girls in pro cycling. What an amazing opportunity with some of my best friends in a new world.
The week of "mini-training camp" had its ups and downs
Two teammates bikes didn't arrive down under, including some lost luggage. On top of that, each of us got sick at separate times, so our rides were a bit scattered, but we made the best of it. We had daily stops to the local markets for our dried fruits, beetroot, and "peckish" crackers that we took to our little home at Mawley Holiday Park. We made dance videos, did laundry, and other silly things as a "famry" always with a fannypack in the mix to keep our valuables safe, hahaha. A Sunday group ride with the local Avanti Plus Masterton bike shop and local riders was a highlight, as we made some great new friends that stuck with us as fans through the race and we are still in contact with even though we are home ☺
Try Doc's Natural Chamois Cream
This is the stuff that Breanne rides with
Racing started with Stage 1 TTT
We are new at the Team Time Trial, so it was nice that we had practiced the course numerous times beforehand. Going up against Team USA and Australian National Team, the top teams in the world at this event, and barring only a few small hiccups, we did respectably. It was time to get ready for the long stages ahead…
NZ is known for…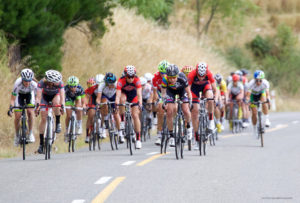 Strong winds and varying terrain which suits us DNA gals, so we were excited to work as a team for good position in the pack and aggressive riding. About 30K into the first stage, I was pulled into a small crash that pushed me into the ditch. So a soft landing into some prickly bushes… As I caught right back up with the peloton, I figured I got my crash out of the way early so it would be smooth sailing for the rest of the tour. I even had a laugh with other racers that pointed out the stickers on my bum!
Then before I knew what had happened I was down again. Coming out of a descent, there was a fast pile up that I couldn't avoid. I unfortunately stuck my arm out to catch myself, and literally watched my elbow dislocate! I stood up, assessed the situation, moved my bike off of the pile of girls beneath me, and my elbow popped itself back in on its own. Ouch, ouch, OUCH!!! But, I was ok and the pain wasn't enough to abandon [editor's note: Xrays back home revealed a fractured radial head…aka "broken elbow" which proves "women are tougher than men" and/or "take that Tyler Hamilton" for those that remember]. I decided to jump back on and see if I could catch the peloton and survive the stage. Because I knew in that moment that if I want to race another day, I MUST finish within the time cut or else I will have to stop. And if anyone knows me at all, you know that I am a bit stubborn and don't really understand what it means to give up 😉
Since there were girls from the main teams that were potential GC contenders involved in the crash, the peloton slowed way down, so I was able to catch back on. That's when the pain set in and I realized how hurt I might be. But I finished the day, went to the race doctors, got the best care I could, and tried to focus on the day ahead. I decided to start stage 3, figuring if I did abandon, it would be because I physically cannot compete. It was a tough day, every acceleration in the pack or every time around the circuit I couldn't perform (climb) like my usual self due to the pain. So I changed my mindset to survival mode and try to help my teammates where I could, even if it forced me to drop…
Stage 4 was the Queen Stage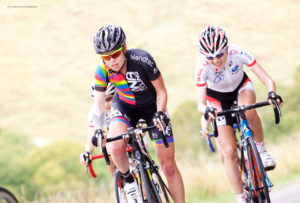 The day I was anticipating for the previous month, envisioning successes and putting all my training and preparation to the test. But the injury had taken away that dream. Furthermore, my awesome teammate Gaby had earned herself the white jersey for best young rider the day before. So it was DNA's turn to maintain that for her, to do all we could to protect our little sister. Unfortunately we missed the key break! So it was defense mode. We had to move to the front and organize a chase. This was tough in the winds but we HAD to work. I put the pain aside and did everything I could to help close the gap. We made it to the last climb and pushed the last 10K to the summit. We had kept the gap close, but unfortunately not quite enough to keep the white jersey. But still, we had one more day to be aggressive and see what we could do together. In bike racing, you never know what might happen or what opportunities may arise.
The last stage was fast from the gun. Lots of girls wanting to make lasting statements or solidify leads for jerseys or establish break-aways, etc., so another long and challenging stage. This multi-day race had several long stages, so it's a good thing our team had Doc's Skincare chamois cream and saddle ointment- I may not have survived without it! My teammate Lauren had an epic day, with a huge solo break and numerous attacks on top of that. She and I were caught up in an early crash, in which I did my best to pace her back up to the main pack because she was on fire that day! I was pretty torched from that effort so tried to sit in and recover for a moment, and boom! Another pile up… this was not my lucky stage race. It was survive to finish at that point for me. But again I found myself back with the main peloton and decided to move to the front and help my teammates however I could. It ended up being the right thing because there were different attacks and breaks all the rest of the day. I made a few moves and Lauren made many more moves. It was pretty fun, even though it was really sore in the arm. But at that point, may as well give it all I could. We'd come to the other side of the world to race, so let's race!!!
Overall, the Trust House Women's Tour of New Zealand was an incredible experience
Another chapter in the book of experience that is my life and bike racing. I am so proud to be a part of this team and have visited the insanely cool land and people of New Zealand. I feel so fortunate to have the support of our great sponsors such as Doc's Skincare. This race left me hungry for more… now time to heal, recover and ramp up for the next part of the journey – the 2015 season is just beginning! BRAAP!!!